So after all these years, today was the day I finally got pulled over and given a speeding citation. I'm pretty sure I wasn't speeding though, so we shall the end result of this. Make no mistake, it certainly was not the start to the day I was hoping for. Then again, many others out there are probably having rougher days than I; perhaps that includes you. Even as I'm writing this, I'm still upset about it because I didn't need this right now. Plus there goes my perfect streak of not getting pulled over. . . snapped.
Perhaps you're not being an outlaw like I am today, but rather dealing with work/life issues. Or maybe it's financial concerns that push you between a rock and a hard place. Whatever the case may be, it sucks to be in this situation. You wish to just survive this storm and go back to the sunny times. And it might feel lonely, because most of the time it sort of is; this is your burden to carry and no one else. Suzy isn't responsible for finishing up that big business report. Mark wasn't the one to place that $1000 bet on that horse. Sara can't say sorry to that person you upset a day ago.
It's not always the case, as maybe someone you know is also dealing with it, but we're raised and encouraged to handle most of our own concerns. But what's important here is positivity. Even when we're going through this minor or major ordeal, it is important to try our best to bring light rather than darkness to others. Today in my office, people came by needing assistance and to be honest I was just not in the mood. But they didn't give me the ticket nor did they accompany me in the car. I put a smile on my face, and made sure their day went smoothly. And it's not always how your day starts, but rather how you end it. I could have a terrible morning, but if there's a something or someone that I looked forward to seeing at the end of the day then I know it isn't all bad.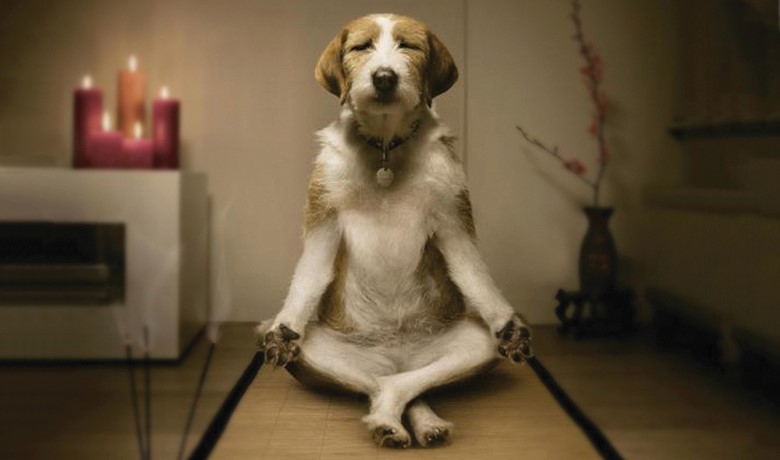 I'm sure some of you can relate. Maybe your significant other is who you look forward to seeing after a rough time, or maybe a parent or sibling. Perhaps your loving dog, cat, or other pet is what helps. Whomever it is even if we're dealing with problems mostly ourselves, there is someone there to listen and maybe help you. And if someone isn't the answer, then we have other things that help us in these times. A loving friend of mine runs which helps. It clears her head of any pondering thoughts, and is a way to relax in what may be a stressful day. Others may listen to music or meditate. Point is we have our mini-salvations that give us a breather. Understandably though, we may not find the time to do it if this concern is really burdening. But again, positivity and making someone else's day brighter can help as well.
I guess the point of writing this post was not about "things to do when stressed" or "ways to improve your life", but rather just a complete stranger telling you strangers "hey, you're not alone having a tough day". Everyone has their rough times, and goes through their own ordeal. But knowing that you're not the only one out there, and relating to them, is comforting in it's own way. So here's to you complete stranger, I wish you well with whatever battles you're fighting. You are not alone, and keep trying your best to resolve it. Do whatever you can to reduce the stress, anger or sadness and if time's not on your side, then try to help someone else's time be happy. You have your family, friends, or perhaps complete strangers by your side in some capacity. Whether it is someone or something that is troubling you, sometimes it is okay to just let it go and move on. Take care. . .